One unforgettable anniversary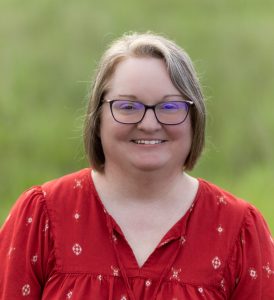 I have forgotten my wedding anniversary. I'm not proud of it, but it happened.
I've even forgotten my parents' wedding anniversary. My mother has an unnatural ability to recall birthdays and anniversaries. She usually remembers it in time to get a card sent, too. That ability was so lost on me that, years ago, she gave me a book with all of the important birthdays and anniversaries written in it already. Yes, I know where that book is, I do look at it and add to it when the occasion arises.
There is, however, one anniversary for which I don't need a reminder. My first day as a sales assistant at DewEze Manufacturing, now known as Harper Industries, was Tuesday, Sept. 11, 2001.
A day that started with the nervous excitement of new opportunity ended with a broken-hearted grayness. One of the sales managers was closer to ground zero than he would like to admit, especially to his wife. Heading the company pickup back home, he called in to the office to let us know he was OK a few hours later. Everyone in the office was waiting impatiently for his call.
I recall a friend's son proclaiming the terrorists had not won because survivors had been found in the rubble. Those survivors deserved a celebration, albeit a short-lived one, as the horrific reality of the situation continued to sink in. The images we saw were as unforgettable as the date itself.
I worked at DewEze for another 10 years and every year on Patriot Day I would get rueful anniversary wishes from a handful of co-workers.
Eventually, we got to a place where we could talk about standing in the break room watching television coverage as the second plane hit. I have forgotten what the weather was like in Kansas that day, but I know it was clear and sunny in New York.
My wedding was a little over a month later and it was one of the happiest days of my life. The smiles and laughter of that day are some of my most vivid memories. It's just the date I sometimes forget. My cousin gave us a blanket with our wedding date embroidered on it. I've been known to use it as a reference.
My husband, Ty, was Chaparral's FFA advisor from 2001 to 2012 and went to National FFA Convention the majority of those years. I was accustomed to a simple, heartfelt anniversary phone call. Thankfully, he forgave me for the blank look on my face a couple years ago when he said, "I think we'll go out to dinner Tuesday night, just you and me." Awkward silence. "For our anniversary," he added expectantly. He committed to playing in a golf tournament on my birthday last year so I'm calling us even.
Sadly, there are many "where were you" days in our history. The ones we can recall who we were with, where we were and what we were doing at an exact moment in time. When we reflect on the gray days, I hope we can find the bright spots, too, the ones that lifted the gray a little. Those moments are there, we may just have to look a little closer for them.
Copy Editor Jennifer Theurer can be reached at 620-227-1858 or [email protected].